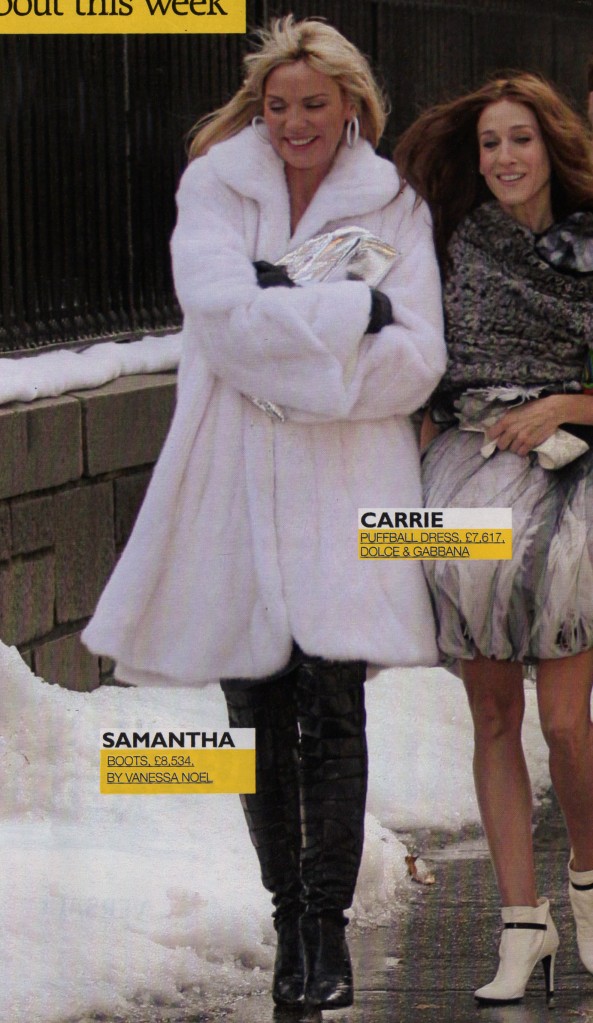 Sex and the City: The Movie featured the best of the best of fashion and Vanessa Noel's Stretch Alligator boots took a front row seat at at Bryant Parks Fashion Week scene on the long legs of……
Kim Cattrall.
httpvh://www.youtube.com/watch?v=mupgnt-bNJ4
Dressed in Thigh high black Stretch Alligator Boots by Vanessa Noel and a white Mink coat, Kim slipped on the ice but was caught by her trusty gal pals on the way in. Once inside She took a front row seat for the fashion shows. Nothing looks better than 4 feet of stretch alligator.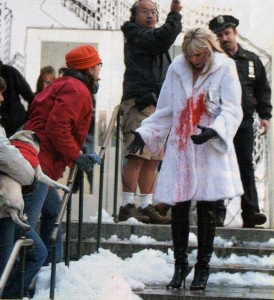 Oh the things we do for fashion.